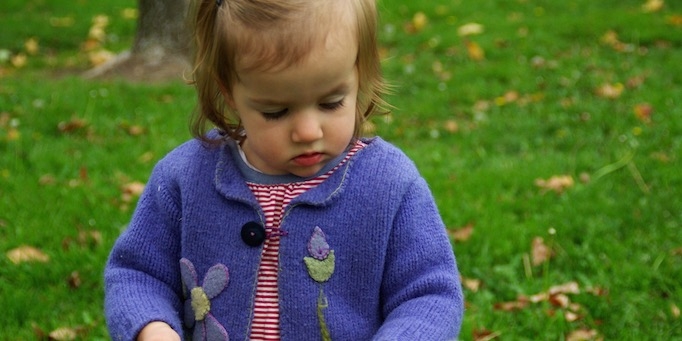 Prayer with babies, toddlers and pre-schoolers
Encouraging your youngest ones to bring everything to God.
Keeping in mind the principles from the last post – that we want to pray with our children and show that it's normal – it makes sense to model prayer from the earliest stage. I remember walking with our babies to their cots at night, praying 'with' them at the end of day – often they were simple "thank you for my day and please help me sleep well tonight" prayers, sometimes there was a bit more.
We started to get into the habit of saying grace as soon as they were starting solids (I never thought of saying grace before a feed – perhaps I should have!)
With toddlers, we often prayed for emergency vehicles with their sirens on: "Please God thank you for the ambulance drivers, help them to drive safely, get to the people in need, please help the doctors at the hospital to be able to help them get better and please help them all to learn about Jesus."
We always found the end of the day to be a good time for prayer. It was Bible time and both naturally fit together. It can be a calm and lovely way to finish the day.
Once our children could recognise people in photos (maybe from 6-12 months), we had a 'prayer diary'. It was a simple A4 laminated sheet with photos (the 'Picture Book for Prayer is another great idea).
It was set up for the days of the week, with three categories for each day: family, extended family/godparents, ministry/other.
This worked for years. Until they could read independently, this was the way we prayed with our children. As they got older, they loved helping organise it and choosing who was on which day. It helped with learning to recognise everyone's names in print as they were written underneath their photo and there was always the added advantage when family from far away came to visit the kids actually knew who they were!
Our children used this format until they were about 6 years old. Interestingly, our eldest (age 11) has returned to this format, so he can think up his own prayers, rather than follow set written ones.
I have included a table of it, so you can see an example. It is a very bland example - usually it is a colourful photo display with everyone's real names. However, since I should not put up all these people's photos & names without permission, I have just given you an edited version.

This is the one of the ways we have found that works well for us with little ones.
What has worked with your little ones?
Next time we will look at prayer ideas with more confident readers.
---
Wendy Lin lives in Adelaide and her blog is musingsinadelaide.blogspot.com.au.
Related Posts: