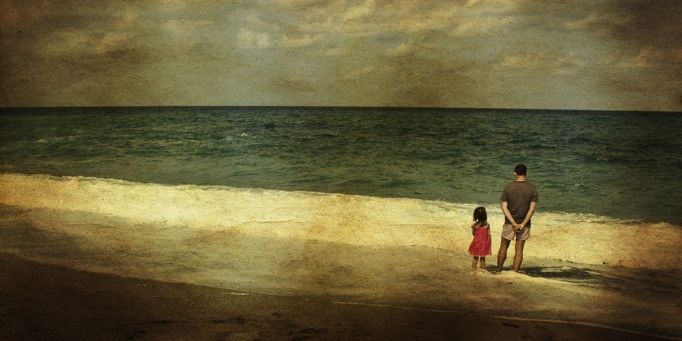 More than just children
When your son or daughter decides to follow Jesus, your relationship to them takes on new significance.
To embrace the gospel is to be adopted as an heir of God, gaining a new identity that transcends every earthly status (Romans 8:15–17; Galatians. 3:28–29; 4:3–7). What this means for followers of Jesus is that our children are more than our children; they are also potential (or actual) brothers and sisters in Christ. Husbands and wives, parents and children, male and female, the orphan and the widow, the plumber's apprentice and the president of the multinational corporation, the addict struggling in recovery and the tee-totalling grandmother – all of us who are in Christ are brothers and sisters, "heirs of God and fellow heirs with Christ" (Romans 8:17; see also Matthew 12:46–50; Galatians 4:7; Hebrews 2:11; James 2:5; 1 Peter 3:7).
Seen from this perspective, my relationship with my daughter takes on a very different meaning. This daughter whom I adore will remain my child for this life only. I am her father until death but, because she has embraced the gospel, I will remain her brother for all eternity. Put another way, if our children stand beside us in the glories of heaven, they will not stand beside us as our children (Luke 20:34–48) but as our blood-redeemed brothers and sisters, fellow heirs of God's kingdom.
Does this mean that, once a child becomes a brother or sister in Christ, the relationship of parents to children somehow passes away? Of course not! The gospel does not cancel responsibilities that are rooted in God's creation. Jesus and Paul freely appealed to the order of God's creation as a guide for Christian community (Matthew 19:4–6; Mark 10:5–9; Acts 17:24–26; 1 Corinthians 11:8–9; 1 Timothy 2:13–15). Paul called children in the redeemed community to respect their parents (Ephesians 6:1; Colossians 3:20; 1 Timothy 5:4). Meaningful labor was present before the fall and persisted in God's plan long past the fall (Genesis 2:1–15; 2 Thessalonians 3:6–12). Far from negating the order of God's creation, the gospel adds a deeper dimension to the patterns in the first act of God's story.
As a father, I provide for my child and prepare her for life; as her brother, I am called to lay down my life for her (1 John 3:16). As a father, I help my daughter to see her own sin; as her brother I am willing to confess my sin (James 5:16). As a father, I speak truth into my child's life; as her brother, I must speak the truth patiently, seeking the peace of Christ (James 4:11; 5:7–9; Matthew 5:22–25; 1 Corinthians 1:10). As a father, I discipline my daughter to consider the consequences of poor choices; as her brother, I disciple her and encourage her to pursue what is pure and good (Romans 15:14; 1 Timothy 5:1–2). As a father, I help her to recognise the right path; as her brother, I must pray for her and seek her out when she veers onto the wrong path (Matthew 18:21–22; Galatians 6:1; James 5:19–20; 1 John 5:16). And because I fully anticipated that my daughter would one day embrace the gospel, I began treating her as my sister long before our first conversation about what it means to follow Jesus.
I did all of this imperfectly, and I still do. I fall far short of living as a fellow heir with my family members – and so will you. The point is not that you or the members of your church will do this perfectly. Instead, it is that family members learn to view one another in light of the gospel and begin to live with one another as fellow heirs of 'the grace of life' (1 Peter 3:7).
For more articles from Growing Faith, subscribe to our monthly e-newsletter.
To hear about the latest books and resources from Youthworks Media, subscribe here.
Related Posts: