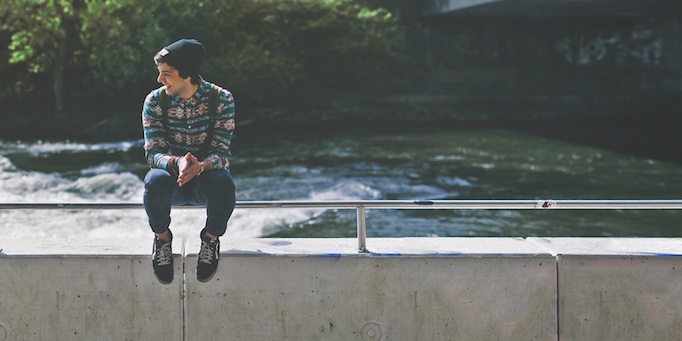 Being fathers to the fatherless
How the Church can provide support for boys and girls without dads.
Click here for Part 1 of this article.
Fatherlessness and the effect of sin
In previous posts I have drawn out the implications for churches in encouraging and equipping fathers in the life of their families. However, as we have already noted, the reality is that 20% of Australia's children are growing up in father-absent homes. And this is not simple a problem "out there", but a reality of life in our church communities.
As God's Word affirms and the social data confirms, fatherlessness is a dreadful consequence of sin in this fallen world. Spousal abuse, adultery, divorce and death all stain God's ideal of marriage set up in the Garden with Adam and Eve. They bring spiritual, emotional and psychological hurt to the parents and children involved.
We of course affirm that healing, counsel, forgiveness and a freedom from guilt and shame is found in the cross of Christ. Christ's death covers all effects of sin's curse on this world, whether the active sin of adultery, or the passive hurt and heartache brought about by a spouse's infidelity.
However, until Christ's return, we continue to live with the consequences of sin, whether our own or someone else's. And fatherlessness, whether brought about by neglect, divorce or death, is a significant consequence that the church is called to act upon with grace, love and a righteous call for justice.
Fatherlessness and the Church
What can the church do to engage with the issues involved with fatherlessness?
1) Preach Grace
And for those who are fatherless, or those who are single parents, whether through death, divorce, abuse or neglect; we need to continually open the Scripture and preach the cleansing power of Christ's death, resurrection and ascension into their circumstances. We need constant reminding that the grace of God, and the powerful love of God can sustain these parents and these children through their circumstances. We believe in a God who is bigger than circumstances. A God who is greater than all the statistics and all the risks that we and our children face in our broken families and lives. We can call out to God, knowing that he cares deeply for the vulnerable, and entrust these parents and children into his care.
2) Encourage and Equip Dads
In a recent US survey, 96% of responders agreed that parents and particularly fathers, have the responsibility to disciple their own children. But in the same survey, only 7% said that their church has helped them to develop a clear plan for their child's life. And 68% had never, in the past year, been contacted by a church leader to help them to engage actively in their child's spiritual development [3].
One of the reason that dads are struggling to be dads, and particularly why Christian dads are struggling to disciple their children is because they simply don't know what to do. They don't know where to start. So many dads would be willing to disciple their kids, but don't have the resources available to them.
So as a church, we need to equip our dads. Provide Children's Bibles, devotionals, questions about what was learnt in Sunday School, ideas for prayers, ideas for grace, father-child camps or week nights where dads get to spend intentional time with their kids.
We need to work hard at encouraging and equipping our dads—dads, we need to work hard at encouraging and equipping each other—to take the role of fatherhood as seriously as God does.
3) Be fathers for the fatherless
20% of the children who walk through the doors of our churches are growing up in fatherless homes. 20% of children in our SRE classes. 20% of the kids at weekend sport. And an even greater number are growing up with emotionally absent, abusive, neglectful or disengaged dads.
As a church, as God's people, God calls us to take up the responsibility and the care of the fatherless in our community. We cannot simply abdicate this responsibility to FACS, Centerlink or other community services. While these organisations are of course essential; we, the church, are called to provide for and care for the fatherless in our community. We need to provide male role model, spiritual fathers and grandfathers to these young boys and young girls. We need to model the loving, justice-upholding, fatherhood of God, to these young children.
Fatherhood and Fatherlessness are not just social issues. They are not just issues for those with families. They are issues for all of us in the church. Something we can all participate in. Something we are all called to take hold of. How can you be involved in encouraging, equipping and engaging in these things in your church?
---
[3] Timothy Paul Jones
For more articles from Growing Faith, subscribe to our monthly e-newsletter.
To hear about the latest books and resources from Youthworks Media, subscribe here.
Related Posts: