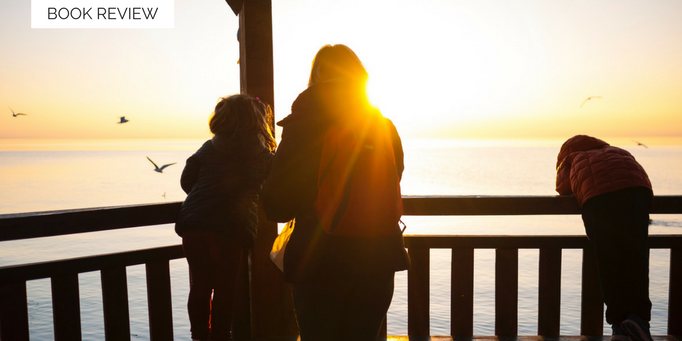 'The Parenting Book' by Nicky & Sila Lee
'Written by the developers of the Alpha Marriage Course and Parenting Course, 'The Parenting Book' is a great, all-purpose parenting manual...'
Parenting is a long-term project. So it feels right that a parenting book is long too!
Written by the developers of the Alpha Marriage Course and Parenting Course, The Parenting Book is a great, all-purpose parenting manual. And at around 450 pages, it feels comprehensive too!
Filled with stories and examples throughout, you find yourself reading it surrounded by the voices of other parents who have come before you. It seemed more relevant to parenting older children, particularly once they reach school and then into the teen years.
It's divided into 5 sections:
Understanding how families work – what families are for, how to build a healthy family life, creating special times and helping sibling relationships.
Meeting our children's needs – essentially an extension of The Five Love Languages by Gary Chapman, with extended sections on the power of words, one-to-one time with children and how to ensure we listen to them.
Building character through setting boundaries – the foundations of discipline. The Lees encourage the use of the HALT acronym when dealing with any issue: is anyone Hungry, Anxious, Lonely or Tired? And if so, you should deal with those things first. I've stuck this on a sticky note on my computer and often find myself looking at it as I assess a situation and realise that one of us is tired or hungry—and it's often me!
The Lees suggest boundaries with different age groups until parents begin letting go and guiding. They include tips on how to help teenagers think through scenarios and consequences as they make their own choices.
Helping children make good choices – how to address stress, anger, depression, eating disorders, sexuality, alcohol and drugs, money, TV and the internet. All are helpful and instructive, particularly for older children. They also raise issues that you might not have thought about, or hope you may not ever have to – like how would you react if your teenager told you they were pregnant?
Passing on our beliefs and values – family identity, the big questions of life and building a child's spiritual life. The Lees are Christian and write from that point of view, but it's not the book's main focus. There are more detailed books on teaching the faith and passing on values, but these chapters are still helpful.
The Parenting Book is well-written, well-researched, detailed and very balanced. It's given me more certainty that The Parenting Course, run with DVDs at numerous churches, would be time well spent.
A refreshing part of the book is the collection of quotes by various parents throughout. These parents (including the authors themselves) shared positive things but also the mistakes they felt they'd made along the way. This lent humility to the whole book; it's written by people who are real, who tried hard, who sometimes stuffed up, but who kept persevering. Those are the type of parents I want to learn from.
---
Wendy & her husband (with their three lovely teen/tweens) are in full-time ministry in Adelaide, involved with university students, and marriage and parenting ministries. Wendy reviews books and blogs at musingsinadelaide.blogspot.com.au.
Order your copy of The Parenting Book at The Wandering Bookseller.
For more articles from Growing Faith, subscribe to our monthly e-newsletter.
To hear about the latest books and resources from Youthworks Media, subscribe here.
Related Posts: