Welcome to the foreign country of parenthood
Encouragement for the culture-shocked.
Bringing your first baby over the threshold of your home is like being transported into a parallel world. It's a foreign country with new sounds, smells, feelings, tastes, joys and hardships. I used to like my home. Now, I can't even remember where I used to sleep! We really should be experts at birthing and raising children by now, as the human race has been doing it for a long time. Strangely, for many women it is a very unfamiliar experience—some have never even held a baby until they hold their own. Which way is up again? Why does this very normal thing feel so foreign?
Pressures from without
God gets this. It's a broken world and things that are good and right, like procreating, are fraught with obstacles—both within ourselves and in the society we live in. Our culture pays lip service to the value of having children yet often seems to work against us doing it well.
Women are conditioned to believe that they can pursue fulfilling careers and raise children all at once, but then feel like utter failures when they can't seem to even get out of bed.
New parents discover that there is often a wide gap between public and private life. They feel pressure to sign off on a massive mortgage, high fences are built between homes and new mums are often left feeling isolated and bored to pieces. Everyone agrees with the oft-quoted saying 'It takes a village to raise a child' but villages just seem hard to come by these days.
The driven, competitive spirit of the world sadly also enters into motherhood. Just when we needed a hug, someone is ready to offer us 'sleep solutions'. In an effort to 'find our tribe' mothers divide themselves religiously into child-raising camps and join in the 'mummy wars'. So as a new parent, not only do you get lectured at, you get judged too. One pastor I know shared (in all seriousness) that the fastest way to divide your church is to introduce a parenting course.
Pressures from within
God also knows us. It's not only the surrounding culture that can make having children difficult, but it's our own struggles, insecurities and selfish inclinations that war against the calling to love and serve our children. I thought I was quite a nice person … until I had babies, that is! Parents are meant to disciple their children but more often, they disciple us. The question is, are you willing to be trained by it?
To make matters worse, our child's very understanding of who God is will be shaped moment by moment by us, the living, breathing male and female, God-reflecting image that they hang on to every day. Talk about pressure!
Help from above
The calling to birth and raise a child is a high one, however it comes with the reassurance that the deepest needs of our child will never be able to be met by us. God our Father is also their perfect Father, who is perfectly meeting the needs of his dearly loved children. 'It is good for our hearts to be strengthened by grace', says Hebrews 13:9. What a word for new parents! We are going to fail as parents. No question. But it's OK. God's got a wonderfully big covering of grace firmly set over our families and all kinds of stumbling, struggling and learning will take place underneath it.
Our natural human tendency is to seek control over our daily lives, yet having babies and children at home is the last place on earth that you will achieve a controlled environment. It was a non-believer who once said to me three precious words to do with having babies: 'Go with it'. I was never going to enjoy being with my children at home unless I let go of my steely desire to be in control.
We will never need God's wisdom more than at this point, when holding our little helpless baby makes us feel helpless too. God tells us to ask him for wisdom and he'll give it (James 1:5). When perhaps the memories of our own painful childhood, which have been locked up for many years, come flooding back to cripple us, then we'll need God. When our fun-loving husband or wife suddenly becomes passive and reclusive with new responsibilities, then we'll need God. When that child will just not stop crying, then we'll really need God! We also need his wisdom to know how to raise our children in ways that are counter-cultural and demonstrate God's glory and love for humanity. Now that's a high calling.
More than we can bear?
Motherhood is the greatest paradox. You will never feel more surrounded by people and yet lonely. You will never feel more busy and yet so bored. You will never be doing a task that is more vital and essential, and yet so undervalued.
When tough times come, I often think of the verse: 'God is faithful; he will not let you be tempted [or tested] beyond what you can bear' (1 Corinthians 10:13a). But we need to remember the second part of the verse: 'But when you are tempted [or tested], he will also provide a way out so that you can endure it' (1 Corinthians 10:13b). I think God does in fact give us more than we feel we can bear—so that we would come to him in our need.
In our lives as parents, there are numerous times when we face more than we think we can bear. Right from the moment of 'transition' in birth, when you have reached your absolute physical limit, to the dark moments where some large object gets thrown and leaves an embarrassingly permanent mark on the wall, to watching your teenager make plans to leave for university thousands of miles away. Fill in the gaps. I know I'm not the only mum who's had a foetal position moment on the bathroom floor. The question is, do we cry out to God in our need or curse him? I've done both.
God really knows everything about us. He knows that we're navigating the completely new planet of parenthood and he completely loves us in it all. It's not about being a 'good parent' as much as it is about being a loved parent. A child of the perfect Father who has redeemed us and given up his own dear Son for us. Just like our own children run to us, bawling their eyes out when they've tripped over, God just wants us to run to him in our desperate, confused moments and he promises to provide us with all that we need. With time, the navigation becomes easier and the new world becomes a possible home to live in. Never again the same, but much more comfortably familiar.
---
Ali Maegraith and her husband Rich have four boys (and one more in heaven). They are currently church planting with European Christian Mission in Berlin, Germany. Ali is a doula (qualified birth attendant) and songwriter.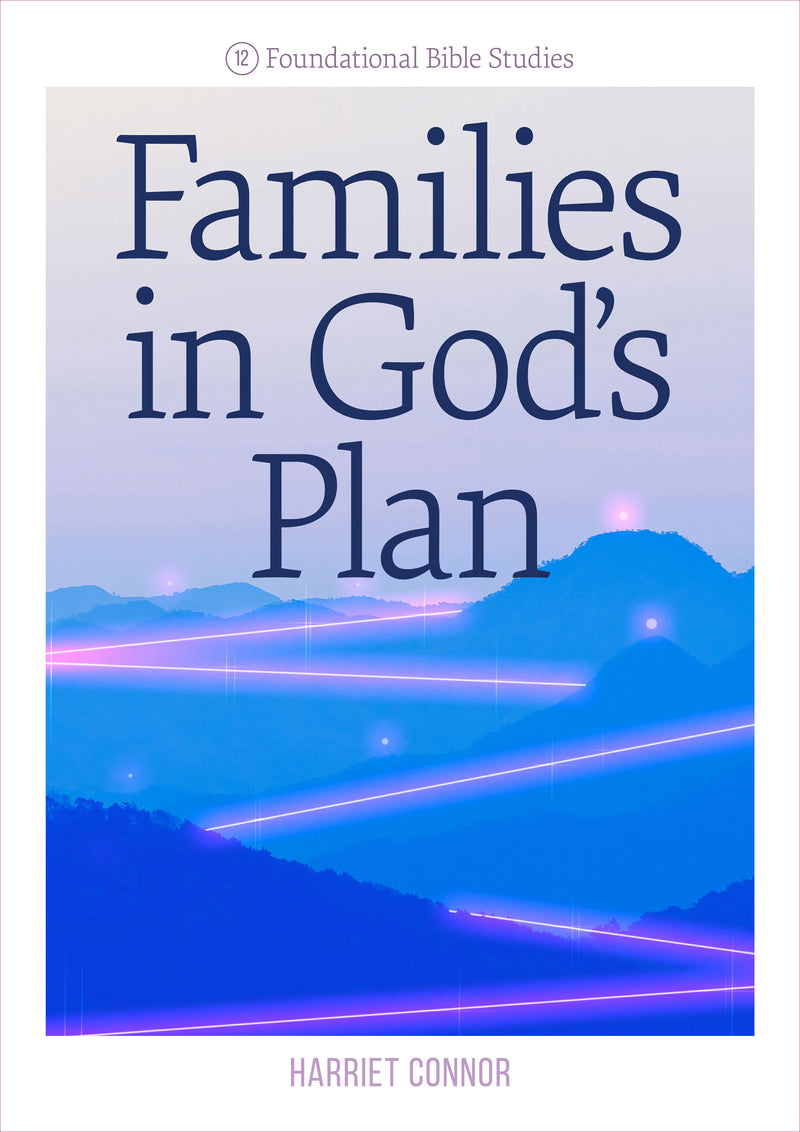 Families in God's Plan
From beginning to end, our lives are profoundly shaped by our family ties to those who came before us and to those who will come after us.
For more articles from Growing Faith, subscribe to our monthly e-newsletter.
To hear about the latest books and resources from Youthworks Media, subscribe here.
Related Posts: