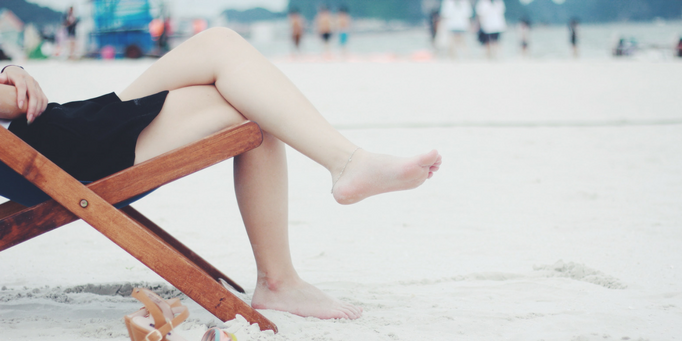 Looking Out for Number One? You Betcha!
Tips for good mental health as a parent
As any mum or dad will tell you, parenting is hard work! Our little ones require pretty much all that we have; they need our wisdom and patience, our stamina, mental strength and copious amounts of physical and creative energy on a daily basis.
When I told a friend of mine that I was writing an article on mental health and parenting, he laughed. Graeme—a father of three little ones under the age of seven—had a sparkle in his eye as he replied, 'mental health? You mean you can have mental health when you're a parent?'
Looking after yourself is a vital part of parenthood
My friend's witty remark resonates with so many of us! Amidst the continual 'white noise' (as Graeme termed it) that those sweet little people create, it can be challenging to find the time and space that we, as parents, need to stay mentally strong and healthy. A car without fuel is not going to get far. Likewise, trying to meet the needs of those around us when our own needs remain unmet is like running on empty; at some point we are going to end up on the side of the road: spent-up, broken-down and no good to anyone!
It is important for us to realise that it is not only acceptable to recognise and respond to our own needs, but that it is a necessary part of parenthood.
Ditch the guilt!
There is a common tendency—particularly amongst us mums—to believe that prioritising our own needs is an act of selfishness. While Biblical servanthood and self-sacrifice are cornerstones of the Christian faith, we have also been called to be good stewards of the resources that God has given us. Our bodies, our minds and our souls are all resources through which we do God's work on earth and as such, they require respect, nurture and rest.
Jesus was the perfect example of Servant leadership and yet he recognised and responded to the physical and emotional needs that he had. Jesus frequently withdrew from the crowds for periods of time: he found mountains and quiet gardens and utilised these peaceful locations as places of retreat and refreshment. These times of solitude were an important aspect of his ministry and it was here that Jesus was replenished physically, mentally and spiritually so that he could go back to the crowds and continue to serve others.
We too, need regular, quiet times of refreshment and solitude, particularly during the season of parenting. Taking regular time-out and establishing solitude as a daily priority is necessary so that we can continue to flourish and live the abundant, ministering life that God has planned for each one of us.
Three practical ways to protect your mental health
1. Take Time to Rest
In a little more than a decade of parenting, I have learned one important principle: our work as parents doesn't stop, so we must learn to stop. Scheduling in time to rest takes a little effort at first, but if we continue to prioritise quiet times, we will reap the rewards.
Designate a spot that is your go-to for when you need time-out throughout the day: it can be your bedroom, your back yard or even your wardrobe! Use those minutes to rest, pray, drink tea, flip through a magazine and look at pretty pictures or just to do nothing
If it is at all possible, try to get up half an hour or so earlier than the kids. A few moments of preparation first thing in the morning can go a long way to setting the tone for the day. I find that starting the day in prayer helps me to recognise what really needs doing that day; what tasks or goals are realistic, which ones are not and where the Lord might be leading that day. I find that he has a wonderful way of reminding me of the important tasks while teaching me how to respond to and—sometimes release—the pressing, yet less important tasks
When your children outgrow day-sleeps, enforce a sixty-minute daily quiet time to be spent in their bedroom or playing outdoors, if they are old enough. You might like to lay out an activity for your child to do; a basket of books and a few scatter pillows becomes an invitation to read; for outside, a box filled with sand and a few kitchen utensils becomes a quick sensory-activity that may keep them amused for a long time. Have quiet time at the same time every day and resist the temptation to work: you need to rest as much as your children do. Use the time to do something that you enjoy and find restful.
2. Reduce the Pressure
One of the ways that we can become vulnerable to anxiety, stress, exhaustion and depression is by setting unrealistic expectations of ourselves as parents. These expectations can come hidden in the messages of well-meaning (or not-so-well-meaning) friends and relatives. Simple comments that others make can leave their impression on our psyches and become transformed into attitudes of perfectionism, self-criticism and guilt that we unwittingly carry with us into each day. These self-criticisms may seem like our conscience but usually they represent an idealised standard of parenting that we have created and are failing to meet.
When God convicts us and speaks to our conscience, we find that the instructions He gives us are life-giving; they bring the energy that we need to make the changes necessary so that we can walk the way God wants us to. When the messages that we are receiving bring feelings of guilt, inadequacy or failure we can be sure that we are not hearing from God. Receiving messages like these won't help us to grow; instead they stunt our development and deplete us mentally, physically and emotionally and they need to be rejected.
3. Find a Good Community
One of the most life-giving gifts that God has given to us is the relationship of other people. God intended for us to flourish in community that's why He created the Church. When we live in a positive, supportive community, we feel bolstered, respected, cared for and aided. Choose the right tribe! Allowing the wrong people to surround you can influence you negatively. You want to be surrounded by wise, non-judgemental and compassionate companions among whom you feel comfortable being yourself. In such settings, we thrive. Positive people act like splints for those parts of us that are weak or lame and it is God's design that we are to influence and be influenced by godly people. It is God's intention for you to be in an environment where you and those around you are seeking to serve God and to help one another. Ask him to lead the way: he will provide you with the community that you need to thrive.
Get some rest - your family will thank you for it!
Can you be mentally healthy and be a parent? The answer is a hearty YES! So long as we put the right structures in place. Things like:
Rest
Recreation
Self-kindness
Realistic Attitudes
Community
Healthy self-talk
Prayer
When we are rested, supported and guilt-free we do our best parenting. We are free to love our kids without resentment. We have the energy needed to play with them and the clear-thinking required to meet challenges head on. Our whole, rested, healthy self is the best gift that we can give to our families and something that we need to prioritise without guilt.
---
Rachel Wallace and her husband, Nathan, live in Melbourne where they parent two incredible kids who challenge and delight them daily. She is currently studying professional writing, loves seeing what God does with the sky each day and aims to encourage and empower others through her writing. Find out more and follow Rachel's blog at https://rachelwallacewritesat.blogspot.com.au/
For more articles from Growing Faith, subscribe to our monthly e-newsletter.
To hear about the latest books and resources from Youthworks Media, subscribe here.
Related Posts: