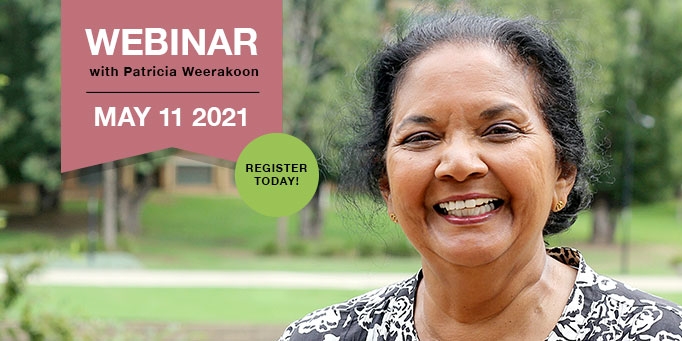 Equip yourself to confidently have 'the talk' with your kids!
Join our webinar for parents and carers with Christian sexologist and author Patricia Weerakoon.
'Mum and dad, where do babies come from? Can someone have two dads?' It's the kind of question many parents dread to hear from their child.
'This term, your child will participate in a sex/sexuality education program in class'. It's the kind of note many parents dread to receive from their child's school.
But what if we didn't dread these moments, responding nervously out of obligation—what if we learnt to seize them as opportunities to confidently teach our children about God's good design for human relationships? And what if we had the confidence to actually have these conversations with our kids before they asked!
On Tuesday, May 11 we're giving you the chance to get equipped to talk with your children about the important topic of sex. We're hosting a free webinar with renowned Christian sexologist Patricia Weerakoon. Patricia will share her expert advice and then answer questions from participating parents.
You don't have to dread 'the talk' any longer!
When? Tuesday, May 11 at 11am Where? Your home How much? It's free!
Registration closed
In the meantime, read about Patricia Weerakoon's latest book,Talking Sex by the Book, here
For more articles from Growing Faith, subscribe to our monthly e-newsletter.
To hear about the latest books and resources from Youthworks Media, subscribe here.
Related Posts: